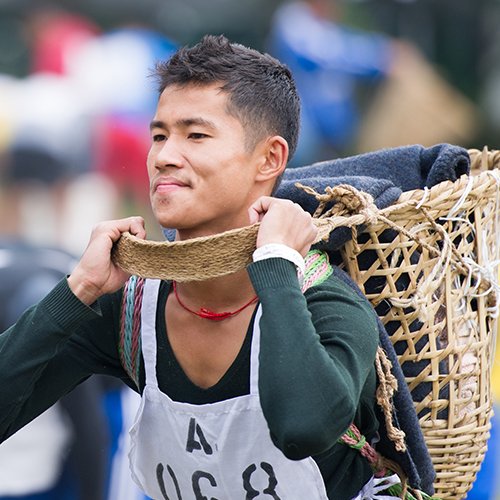 } ?>
By Rahul Pawa
Nepali-Gurkhas hold great significance for both Nepal and India, radiating with brilliance as a symbol of their oneness in history, tradition, and faith that transcends beyond governments, schemes, agreements, or remuneration. 
Earliest recorded history of the Gurkhas can be found within the pages of the Hindu epic poem, the Mahabharata. This poem tells the tale of Bhima, one of the heroes, and his encounter with Kichaka, a fierce warrior who was the chief of the Kiratas tribe. This tribe inhabited the present-day Himalayan region of Nepal, and Kichaka was known for his strength and ferocity in battle. Bhim found it challenging to defeat him, but he eventually emerged victorious and spared Kichaka's life, accepting him as his ally. This encounter is believed to be the first recorded reference to the tribe that later became known as the 'Gurkhas.' Renowned for their bravery and martial prowess, the term 'Gurkha' is derived from the Gorkha District, a part of Gandaki Province located in western Nepal. The region was the ancestral home of the Shah dynasty of Nepal, which was founded in 1559 by King Dravya Shah, a descendant of Rajput warriors from northern India. Gurkhas as we know them today emerged during the late 18th and early 19th centuries when they were recruited into the armies of the British East India Company and later the British Indian Army. It is unclear who precisely coined the term 'Gurkha,' but it is believed to have been popularised by the British during the Anglo-Nepalese War of 1814-1816. The term was used to refer to soldiers from the Gorkha district and surrounding regions who were recruited into the British Indian Army. Since then, it has become synonymous with Nepalese soldiers known for their fighting skills and reputation for bravery, who continue to serve in the British and Indian armies.
Recently, rumours are rife about the Chinese Communist Party's (CPC) exploring options to recruit Gorkhas into its People's Liberation Army (PLA), renewing concerns regarding the CPC's influence over Nepalese Prime Minister and Maoist Ideologue Pushpa Kamal Dahal a.k.a Prachanda and his Communist-dominated Nepalese government. In the general election held on November 20, 2022, Dahal's Maoist Centre secured the third-largest number of seats, winning 32 out of 275 seats in the House of Representatives. Dahal was sworn in as Nepal's Prime Minister on the 130th birth anniversary of Mao Zedong, who was a significant ideological influence on Prachanda. According to a report by EPardafas, CPC's activities in Nepal have become more forceful after the formation of the Dahal-led government. CPC's latest attempt to influence Nepal's politics, through speculation and targeted information operations, appears to be a page from the CPC's larger strategy book aimed at creating anti-India sentiment in the Himalayan nation. This ongoing strategy is consistent with Mao Zedong's historical "Five Fingers of Tibet" policy, which was first articulated in his speeches during the 1940s. The clandestine policy aimed to "liberate" Sikkim, Bhutan, Ladakh, and the NEFA from what Mao perceived as "Indian imperialism." However, it is widely acknowledged that the policy was inspired by CPC's own global expansionist agenda. In order to advance its agenda among Nepal's 30 million people, CPC has been providing financial assistance to numerous think-tanks in Nepal through its Chinese Study Centre (CSC) established in 2009. Over the years, at least 32 additional study centres have been set up in this small country, with the CPC aiming to establish one in each of Nepal's 77 districts, and potentially even more. The study centres serve a crucial role in providing researched assessments of the CPC's aspirations in Nepal, and in addition to teaching Mandarin, they are designated with specific topics and receive funding. One of the CPC's recent areas of interest has been to gain a better understanding of why young Nepali-Gurkhas choose to join the Indian Army. The assessments are focused on exploring the motivations behind why young Nepali men join the Indian Army, as well as evaluating their expectations, particularly financial amongst other related concerns. A move corroborated by the Nepalese communist government when they urged Indian-counterparts to put a temporary hold on Gurkha recruitment vis-à-vis India's new Agnipath recruitment scheme citing that a discussion is required amongst Nepalese lawmakers. Although some argue that this presents an excellent opportunity for the CPC to utilise the renowned Gurkha warriors for the PLA's benefit, it is crucial to recognise that Gurkha soldiers are not merely a "force for hire".
Serving as a Gurkha soldier in the Indian army is not just about money and schemes for Nepalese people, nor is it because of the Tripartite Agreement; rather, it is about a shared unique closeness and oneness of tradition and faith. History, mutual respect, and an unbreakable link which unite Nepal and India; this bond of combat brotherhood is maintained by the Gurkha troops who serve between the two nations. In this age of globalisation, when state policies are geared toward fostering people-to-people contact, the fact that Nepal and India have shared more than just this idea for thousands of years is particularly noteworthy. Soldiers of both Nepalese and Indian ancestry have formed a common relationship as Gurkhas, with the result that they now consider each other brothers. The relationship between Nepal and India goes beyond contemporary disputes and conflicts, with both countries sharing a distinctive tradition of anointing each other's Chiefs of Army Staff as Honorary Generals. The Gurkha hat and Khukuri are not only symbols of courage and bravery but also represent the brotherly relationship and cultural affinities shared by both nations. They have won several gallantry awards together, including the supreme Param Vir Chakra and Maha Vir Chakra, for their bravery and sacrifice. The Gurkha soldiers are an embodiment of the strong bond between Nepal and India, representing the shared pride and mutual respect of both nations.
The contrast between the Indian Army and CPC's People's Liberation Army (PLA) is stark, particularly regarding PLA's treatment of their own people and neighbours. While the Gurkhas have been serving a moral Indian Army with pride, distinction, and valor for over seven decades, the Chinese Communist Party (CPC) has been occupying Nepali land, attempting to sow discord within Nepal, and luring the country into a debt trap. CPC's actions in Nepal and its disregard for universal human rights and freedoms make it an unlikely recruiter for the proud Gurkhas. The Gurkhas are not just brave soldiers; they are also proud citizens of Nepal who value their country's sovereignty and independence. Here, it is crucial for the Nepalese people and its government to remain vigilant against attempts by foreign powers to interfere in its internal affairs. The decisions regarding the recruitment of Gurkhas must be made in the best interests of the Nepalese people and not influenced by external pressures or agendas. The Gurkhas have served both Nepal and India with distinction for many years, and it is essential that their role as a symbol of unity and shared history is valued, protected and respected.
In conclusion, while it is ultimately up to the individual Gurkha soldier to decide where to serve, it seems highly unlikely that they would ever choose to join the ranks of the PLA over the Indian Army. The Gurkhas have a long and proud history of service in the Indian Army, and their loyalty, bravery, and selflessness have earned them the respect and admiration of their fellow soldiers and the Indian people. The Gurkhas' service in the Indian Army is a testament to the enduring friendship between India and Nepal, a friendship that will continue to flourish and grow in the years to come.
(The author is an international criminal lawyer and director of research at New Delhi based think tank Centre for Integrated and Holistic Studies (CIHS). Views expressed are personal)