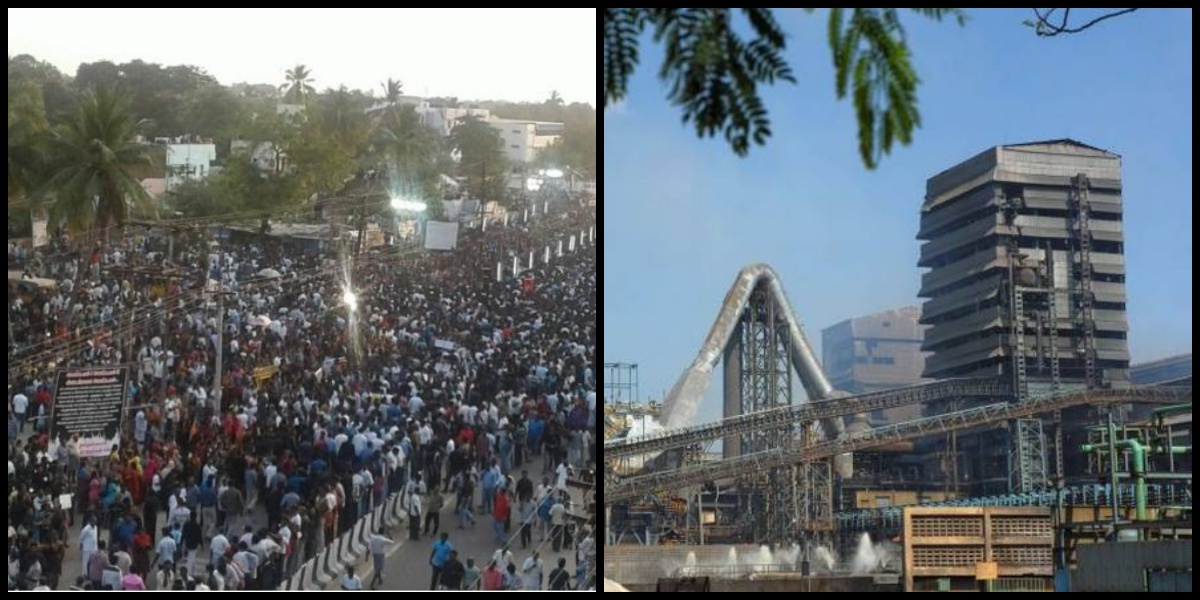 } ?>
Today, the Sterlite Copper plant in Thoothukudi, which had been producing copper for close to two decades stands permanently closed. Thousands of direct and indirect jobs have been lost. The company has now called for bids to sell the plant. The NGOs, radical Church forces, academia and the agenda-driven media can proudly declare 'Mission Accomplished'. But this episode hold crucial lessons for the people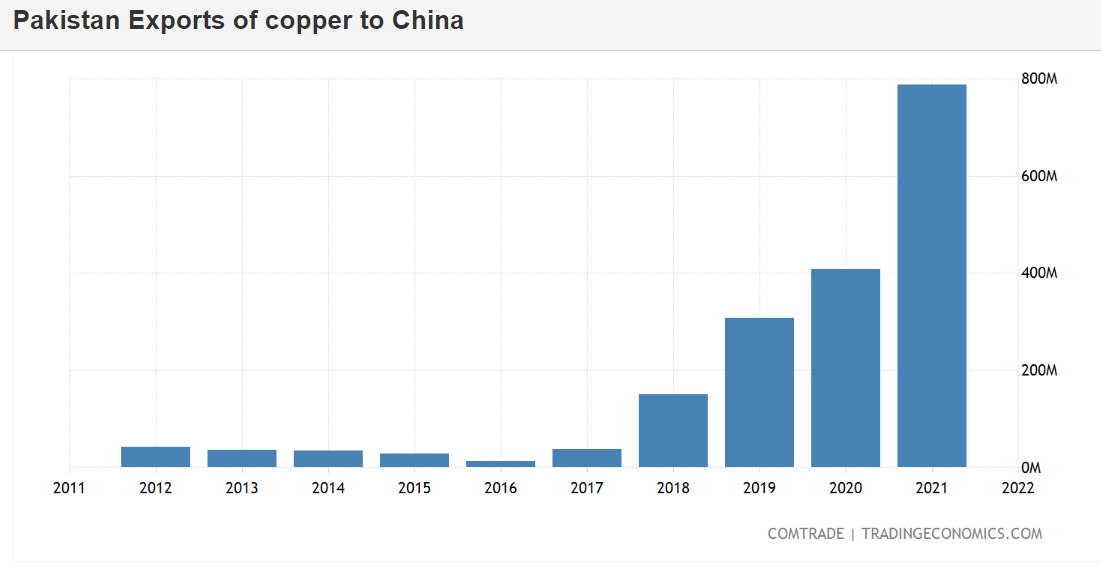 From the above graph, it can be seen that there has been an unprecedented surge in copper exports from Pakistan to China. Multiple media reports belonging to Pakistan have reported that Pakistan's copper export to China have increased by 400% giving a boost to local industries.
The point of this comparison is not to convey that Sterlite's closure was a doing of China or Pakistan. However, it does tell how a social unrest in a southern town of Tamil Nadu was taken advantage of by these two countries.
The Neutrino project have been facing similar protests where repeated attempts by scientists to explain to the locals about the project has gone in vain. The Salem 8-lane highway project too met with the same fate. Misleading and false rhetorics were also constructed on the port-led coastal development plan of Sagarmala. It's not just that development projects of the present regime are being targeted. The Kudankulam Nuclear Power Plant faced similar hurdles.
All these have something in common. They are protests supported or spearheaded by 'activists' who are either supported by or have their own organizations which receives blessings in cash and kind from outside. These activists are projected as the voices of victims by an able and a thriving ecosystem.
So, who are these activists? Why do they do what they do? From where do they get support? To seek answers to these questions, we will take the example of one entity.
The Other Media
This is not a term ascribed to a non-mainstream media. The Other Media (TOM) is an FCRA-NGO with the registration number DL 231660085. It was founded by Rev. Earnest Deenadayalan in the year 1992 as a centre for 'supporting people's organizations and movements'. It goes on to say in its website that its mandate includes providing "campaigns, advocacy, communications, research training, and scientific support to and mobilising solidarity for community struggles against social and environmental injustice". It runs many 'campaigns' like 'Community Environmental Monitoring (CEM)', International Campaign for Justice in Bhopal and Occupational Health Campaign. Under the CEM, there are several projects run for different purposes. While some of their campaigns like the one against Unilever's Mercury Pollution in Kodaikanal is praiseworthy, a closer look at TOM's books and its associated persons raises serious questions.
TOM majorly receives funding from its regular donors Association for India's Development, Global Green Grants Fund, The Takagi Fund For Citizen Science, Pesticide Action Network North America, Health Care Without Harm, etc. However, the organization has also received funds from the following questionable entities:
1) In 2012, TOM got ₹71550 as donations from World Association For Christian Communication, Canada – an organization that claims to promote 'social justice' to people of all faiths, ethnicities, and cultures worldwide. The same organization contributed ₹5,76,990 in 2011.
2) Another institution named Christian Conference of Asia, an ecumenical organization representing more than 100 denominations across several countries claiming to work towards 'social justice' had donated ₹65160 in 2011.
3) Two other organizations named Catholic Organization for Relief and Development Aid (CORDAID) of Netherlands and Trócaire, the official overseas development agency of Catholic Church in Ireland, have contributed millions of rupees during the period from 2007 to 2011. These two organizations have contributed the most to TOM during this period.
4) TOM has also received funds from Bread for the World (BfW), a "globally active development and relief agency of the Protestant Churches in Germany". BfW openly claims to "influence political decisions through lobbying" which it does by funding the thought leaders and members of civil society.
The 2011-12 Annual Report on Receipt and Utilization of Foreign Contribution by Voluntary Associations mentions that amongst the purposes for which foreign contribution was received, the highest amount went towards "Activities other than those mentioned" i.e., the proceeds did not go towards purposes like rural development, construction or maintenance of schools/colleges', welfare of orphans, scholarships, etc.
(This article was first published in The Commune(thecommunemag.com).To read complete article, please click on https://thecommunemag.com/the-engineering-of-social-unrest-and-the-forces-behind-sterlites-closure/)